Heart of the Continent Roundtable – Paulucci Building -Duluth MN – April 6-7

Meeting starts at the Paulucci Building – 525 Lake Ave S. Duluth Minnesota -MNDNR offices (enter the building off from the rear parking lot).
1:00 pm -Thursday Afternoon Recreation and Tourism Summit
We will be hosting a workshop for tourist operators, business establishments that offer visitors adventure – food – drink – accommodations, to identify and map the region's special values places and stories. There are over 600 nominations featured on our National Geographic geotourism site www.traveltheheart.org that tourists world wide can access for vacation planning. If you are interested in promoting our unique places and area to the world. It's time to re-engage with the people and businesses to ensure we capture the special values, places and stories of our region. Get an insider's view on how to navigate the website, create your own page and learn how geotourism benefits our communities.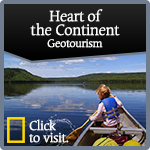 Thursday Evening Presentations – Clyde Iron Works Event Center – 2920 W Michigan St
Dinner starts at 5:30 – Complimentary pizza (or order on your own)  – Presentations start at 6:30
Special guest speakers:
Mayor Emily Larson- The importance of urban public lands and outdoor recreation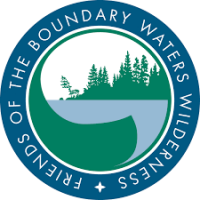 Paul Danicic – Economic impact of Outdoor Recreation of the BWCAW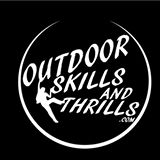 Aric Fishman – Outdoor Skills and Thrills – Author of 'Thunder Bay Climbing: A Guide to Northwestern Ontario's Best Kept Secret'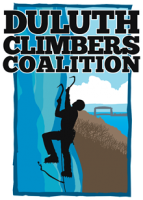 Dave Pagel – presents, Casket Quarry: Back from the Dead- the unlikely story of how a group of local Outsiders became activists, and how ice climbing has transformed an abandoned industrial site into a regional asset for outdoor recreation.
8:00 am Friday Morning Presentation –
Note change in venue

Superior National Forest Headquarters – 8901 Grand Avenue Place, Duluth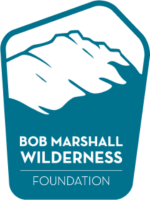 VTC presentation from representative of the Bob Marshall Wilderness Foundation – history of a successful volunteering organization
Registration is very helpful for planning – there is no lunch provided before the Thursday meetings but a number of restaurants close by the Paulucci building. Dinner at Clyde Iron Works is pay out of pocket but we may be able to swing free pizza for everyone…TBD. But we need to know numbers, please click on the big red ….
We have a block of rooms saved at Pier B Resort at a reduced rate, there are only a 12 rooms blocked for April 6th and 6 rooms blocked for April 5th for those that may have to come a day in advance. Two Choices Queen classic $99 – Harbor View $109. I suggest calling soon.

How to Secure a Pier B Resort Sleeping Room Reservation:
*   Call 218.481.8888 and follow prompts to reservations and/or front desk
*   Mention leader #25747 or Heart of the Continent Partnership group
*   A one-night deposit is required for all room reservations
*   All group reservations must be made before March 24, 2017. After that date, the room block is released
Major be able to write my essay service plan that would ensure timely delivery service. Transaction virtual school pieces of paper aid for college students. Appropriately investigated & level custom made compiled projects. Important office for writers cheapest essay writing service