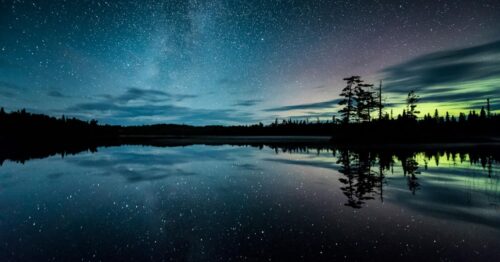 Photo by Travis Novitsky
Heart of the Continent Dark Sky Initiative
Heart of the Continent Geotourism Region, is seeking Dark-Sky certification through the International Dark-Sky Association. Collectively Voyageurs National Park, BWCAW in the Superior National Forest in Minnesota, Quetico, La Verendrye, Pigeon River Provincial Parks in Ontario make up a large area with little to no light pollution impact. Combined, it is one of the largest managed green space areas in the U.S. and Canada, with some of the darkest skies. Attaining this designation provides an opportunity for us to be recognized and to celebrate this resource that many, especially in urban areas, no longer have the ability to experience unimpeded.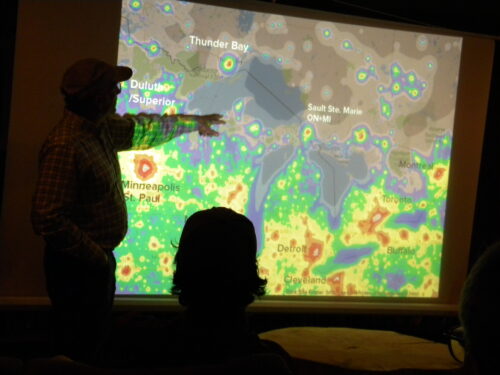 Today, both The Boundary Waters Canoe Area Wilderness and Voyageurs National Park have been certified by the International Dark Sky Association   The BWCAW was designated in September 2020 as the 13th (and the world's largest) Dark Sky Sanctuary. The BWCAW is also the first federal wilderness area with dark sky certification. In December 2020, neighbouring Voyageurs National Park was designated as a Dark Sky Park. Across the border in Canada, Quetico, La Verendrye and Pigeon River are also working towards Dark sky certification.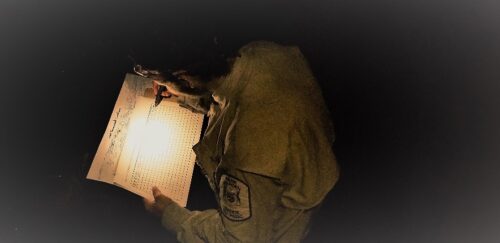 The agencies are working together and collaborating both information and on the ground work as this Initiative is an ongoing venture to keep the dark skies in the Heart of the Continent. Our dark sky initiative will continue to monitor the the skies annually and meet the IDA requirements including educational and awareness to our visitors so that the future visitors will continue to enjoy the starry skies into the future. Click here to see some of the work being done to preserve dark skies.
To see the recent media release for the Superior National Forest BWCAW dark sky certification announcement 
International Dark Sky Association https://www.darksky.org/boundary-waters-canoe-area-wilderness-named-the-largest-dark-sky-sanctuary/
To see the recent media release for Voyageurs National Park dark sky certification announcement
International Dark Sky Association https://www.darksky.org/voyageurs-national-park-certified-as-international-dark-sky-park/
To see the recent media release for Quetico Provincial Park dark sky certification announcement
International Dark Sky Association https://www.darksky.org/quetico-provincial-park-awarded-international-dark-sky-park-designation/
Preserving Starry Skies in the Heart of the Continent  on TravelTheHeart Geotourism MapGuide WebSite